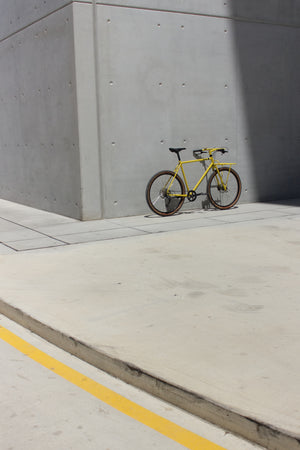 A Dedicated Urban Machine
We build hand crafted steel bicycles
The highest quality materials, design focused and real world tested.
For the ultimate riding experience.
explore bikes
★★★★★

Just ordered some barrel adjusters via their online shop. Quite satisfied with the product and super quick delivery to France. Perfect.

Dominik Cremer-Schulte
★★★★★

Can't believe I finally have a Donhou! Loved every bit of the process to make my bike and Tom is an absolute genius. Can't wait for many more miles to come.

Siu Mun Kam
★★★★★

Ive been racing a Donhou on the road and cx for the past season. Absolutely love them both! Geometry is nailed and both super lively. They both have a sole that previous bikes didn't.

Neil Phillips
★★★★★

Great bikes, great people

Alex Brown
Insurance
Worry free cycling...
We have partnered with Yellow Jersey to offer all our UK customers a reduced rate on their insurance premiums.
Benefit from a 15% discount on their product.
Yellow jersey